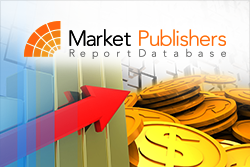 London, UK (PRWEB) January 28, 2014
The global light electric vehicles (LEV) sector is witnessing robust growth; actually, it is the most fastest-growing segment of the overall electric vehicles market. The highest growth rates are registered in China. Until recent years, ebike sales were concentrated in the EU, Japan and China. However, during the past few years almost every nation has bought the Chinese ebikes, and in certain cases in rather large volumes. Ebikes are and will remain the most popular LEVs, and their annual sales are poised to be estimated nearly 130 million up to 2025, enabling it to become the largest industry worldwide. Currently, throttle-controlled bikes are in high demand worldwide. A substantial part of ebikes sold annually belong to scooters.
Large large bicycle companies are expected to face fierce competition and even be pushed aside by motorcycle, car and auto parts making companies. Asian countries, particularly Taiwan, China, Japan and South Korea, are deemed to have huge growth potential owing to the presence of strong supply chains for nearly every LEV/LEV component in these geographies.
New research report Light Electric Vehicles, Mobility Vehicles, E-Motorcycles and Micro-EVs (Quadricycles) 2013-2023 worked out by IDTechEx Ltd has been recently published by Market Publishers Ltd.
Report Details:
Title: Light Electric Vehicles, Mobility Vehicles, E-Motorcycles and Micro-EVs (Quadricycles) 2013-2023

Published: January, 2014

Pages: 206

Price: US$ 3,495.00

http://marketpublishers.com/report/electric_vehicles/light-electric-vehicles-mobility-vehicles-e-motorcycles-n-micro-evs-quadricycles-2013-2023.html
The topical research study delves deep into the world LEVs market, highlights its historical background and also describes the current scenario. It looks closely at the prevailing market trends, reviews the technological developments, covers burning industry issues as well as features the main factors having influence on the market growth. The report sheds light on the regulative framework, contains an insightful overview of more than 70 brands, presents comprehensive assessments of the key market segments, pinpoints the most promising future growth areas and outlines the top market opportunities and challenges. The study provides not only the current an historical market values, but also offers an extensive future outlook for the world LEVs market through 2023 with detailed forecasts of unit prices, sales volume, market value, etc.
Report Scope: