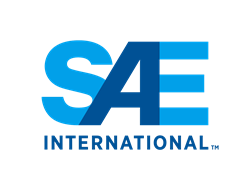 Warrendale, PA (PRWEB) January 24, 2014
SAE International and the Society of Automotive Engineers of Japan, Inc. (JSAE) will host the SAE/JSAE 2014 Small Engine Technology Conference & Exhibition at the Palazzo dei Congressi in Pisa, Italy, Nov. 11-13.
This long-standing event offers up-to-date information on the state of the economy and the status of emission regulations, alternative powertrains and the effects on the environment.
The vehicle product ranges from ATVs, scooters and motorcycles to portable power generators, lawnmowers and hand tools. We will be discussing the challenges and developments in small engine technology from OEMs, suppliers and academia from around the world.
SAE International currently is accepting papers for the event. Abstracts are due March 3, 2014.
For more information on the event, visit http://www.sae.org/events/setc. To register, contact SAE Customer Service at 1- 877-606-7323, or 1-724-776-5970 outside the U.S. and Canada, or via email at customerservice(at)sae(dot)org.
To request media credentials, email pr(at)sae(dot)org or call 1-724-772-8522.
SAE International is a global association committed to being the ultimate knowledge source for the engineering profession. By uniting over 138,000 engineers and technical experts, we drive knowledge and expertise across a broad spectrum of industries. We act on two priorities: encouraging a lifetime of learning for mobility engineering professionals and setting the standards for industry engineering. We strive for a better world through the work of our charitable arm, the SAE Foundation, which helps fund programs like A World in Motion